The Wall Street Journal adds an extra layer of credibility to a smattering of reports claiming that Apple's next-gen iPhone will sport a larger 4-inch screen. The Journal notes that Apple has already begun ordering larger display panels from Asian suppliers.
The new screens measure at least 4 inches diagonally, the people said, compared with 3.5 inches on Apple's latest model, the iPhone 4S. Production is set to begin next month, the people said. Analysts have predicted that the next iPhone will come out in the fall.

…

The people said Apple is working with several screen makers on the new phone, including South Korea's LG Display Co., Japan's Sharp Corp.and Japan Display Inc., which was created last month by three Japanese companies and the government.
Remember that a few weeks ago, the typically accurate iLounge reported that the iPhone 5 (if that's what it will be called) will sport a larger 4-inch screen which Apple will accomplish by making the device longer, but effectively maintaining the same width as the iPhone 4S.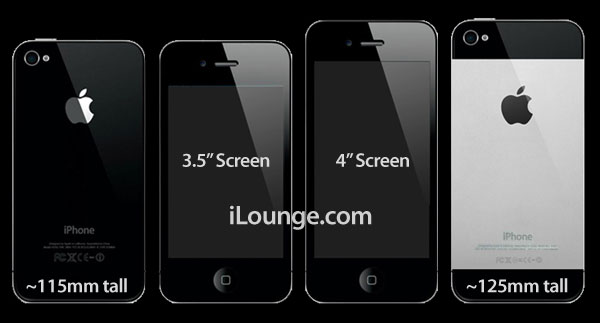 In doing so, Apple would be changing the aspect ratio of the iPhone for the first time. iLounge also claimed that the next-gen iPhone will sport a metallic back casing and will utilize a smaller dock connector. And last but not least, let's not forget about 4G LTE support, which just so happens to be the one feature most people can agree on when it comes to iPhone 5 rumors.
https://applesecrets.com/wp-content/uploads/2020/11/ASLogo5.png
0
0
https://applesecrets.com/wp-content/uploads/2020/11/ASLogo5.png
2012-05-17 06:01:04
2012-05-17 06:01:04
WSJ reports Apple already ordering 4-inch screens from Asian suppliers for next-gen iPhone